GRAND PRIX DU DESIGN 16TH EDITION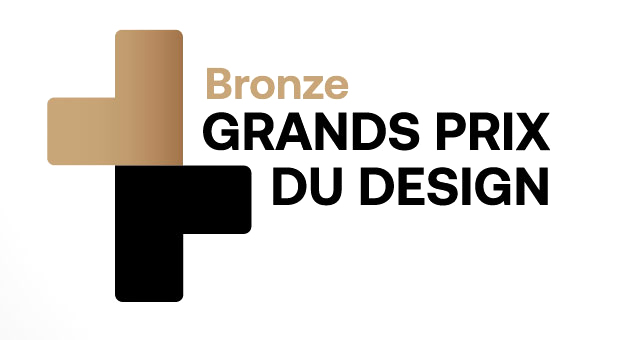 LE REFUGE is part of OXYGEN ST-CÔME, North America's only LEED-certified, energy-efficient cottage community, with "ski-in, ski-out" access directly from the ski slopes of Mont Saint-Côme. The beautiful homes in this real estate project blend perfectly with the enchanting surroundings of Saint-Côme in the Lanaudière region.
Scandinavian-inspired and contemporary, Le Refuge is one of 4 models designed by Maryse Leduc Architecte, a pioneer in ecological architecture in Quebec.
With unrivalled energy-efficient performance, this passive solar residence is built with sustainable, local, eco-friendly materials for a healthy, green living environment. Triple glass, superior insulation without thermal bridges, metal roofing, wood siding, geothermal heating, high-performance equipment, diamond-polished hot water radiant floor; everything has been carefully considered to contribute to comfort and well-being as well as profitability and minimal energy footprint. The compact but highly functional space opens up and extends into the surrounding nature. An integrated shed outside allows for the storage of outdoor equipment.
The Zen and minimalist spirit of this house leaves room for intimacy and is meant to be a warm and festive family haven, promoting relaxation, health, and well-being with its steam shower with chromotherapy, brightness, simplicity, natural materials, and increased comfort. The upstairs bedroom and mezzanine benefit from a pleasant natural lighting.
Le Refuge is a light-filled cocoon that blends seamlessly into its surroundings.
Its timeless style, both inside and out, gives it a sense of durability, longevity and belonging, thanks to the local provenance of its materials and craftsmen.
La maison de 1472 pieds carrés peut accueillir jusqu'à 10 personnes avec ses 3 chambres et sa mezzanine.
Photo credits: Éric Massicotte

Chalet Le Refuge
Chalet Le Refuge
Chalet Le Refuge
Chalet Le Refuge
Chalet Le Refuge
Chalet Le Refuge
Chalet Le Refuge
Chalet Le Refuge
Chalet Le Refuge
Maison Le Refuge